Are you suffering the pain of a recent breakup? Feel like your world is crashing down? What if you could turn back time and mend things up? What if you could get your ex back? No, this isn't a pipe dream.
With Breakup Dojo, it's more than just a possibility. It's a reality you can make happen.
I've seen relationships resurrect from the dead. And I've seen them thrive —yes, THRIVE.
But don't be fooled. This is no place for half-measures, illusions, or overnight miracles. Instead, I offer robust, tried-and-true techniques. The kind that are tough to ignore, even by the most determined ex.
(Put it this way… If you have poor relationships skills, just one of the lessons inside can produce better results than a professional therapist can achieve.)
But hurry. Every day you're not working on this, your ex is drifting further away. Let's not waste more time.
INTRODUCING BREAKUP DOJO — your secret weapon to win your ex back, stop a breakup in its tracks, or prevent a looming divorce. This is your beacon of hope in a storm of despair.
But hear this: "Winning" is not about winning arguments or convincing your ex to love you again. This is about making it hard for your ex to forget you. To make them question if breaking up was even the right decision.
And I promise, you don't need any special skills to do this. Even if you think you're the worst at relationships, Breakup Dojo has got you covered.
IN FACT… 👇
My program maximises your odds with ALL of the following:
Stopping a Breakup 👍
Preventing Divorce 👍
Winning Your Ex Back 🙌
Solving Disputes 👍
Fix a Broke Relationship 👍
Regardless if you're a man or woman.
My dojo makes no exceptions. Man or woman, young or old, my methods work because they are rooted in the basic biology of humans. Love knows no gender, and neither does Breakup Dojo.
Inside, You'll Discover:
Three Unusual Lessons: Gain a lifetime advantage in just 10 minutes with these powerful techniques that put you in a stronger position to win your ex back.
The "LOP" Filter: Never worry about what to say to your ex or do again. If it passes the "LOP" test, you'll know you can proceed with confidence.
Close the Gap: How to instantly close-the-gap with your ex —or indeed anyone else— whether you like it or not (you'll learn how to "take the wind from their sails" on anyone you use this on… it's bizarrely effective.)
And…
The "SUMO Calculator": Determine the ideal "no contact" period before reaching out to your ex (why guess? This tool tells you!)
How to act when your ex starts seeing someone else: My "how to win by cheerfully losing" tip gives you an unfair advantage over the "newcomer."
How to steer clear of a common mistake that makes your ex distrust your motives: Don't take another step until AFTER you've read my "do's and don'ts."
And…
The optimal apology strategy: If you did something wrong, follow my APOLOGY METHOD so you know WHAT to say and WHEN to say it.
Safe social media navigation tips: You must tread carefully with your social networking. Follow my instructions (I have a nifty tip for you here with super simple instructions.)
What you MUST do if you ever "cross paths" with your ex before you're ready: Most people handle such chance encounters poorly. It's the same when their ex calls them on the phone! But not you if you do this…
And much, much more.
You will discover how to overcome your ex's negative feelings, put yourself in the strongest position to win them back, and counter their doubts with your unshakeable confidence.
The core material inside covers far more than I've highlighted; expect a few surprises.
Regular or Premium? You Decide…
You have two options when you join.
—Regular or Premium—
Regular is your affordable entry to greatness, packed with all the perks mentioned earlier. But Premium? Well, that's the game-changer.
Opt for Premium, and you unlock:
The "Just Friends" Antidote: An essential guide to steer clear from the friend zone
The UNFAZED Program: Your blueprint to becoming unshakeably confident
UNFAZED — A course originally worth $197, is now part of the premium membership. Designed to shift your perspective on life and relationships, it's the weapon you didn't know you needed. With UNFAZED, you'll become an irresistibly magnetic personality.
🤔 UNFAZED?

Let's deep-dive into UNFAZED…

Think of UNFAZED as your personal guru for a transformative 25+ day journey, delivered straight to your inbox.

Designed to revolutionise your view on life and relationships…

UNFAZED is exclusive to Breakup Dojo members.

And here's why you NEED this: It's too good to miss. Once you experience it, you'll know why (yes, that's my biassed opinion, but bear with me.)

UNFAZED is your once-in-a-lifetime opportunity to reinvent yourself, delivered through daily emails.

Tweak your perception, shift paradigms, and become an attractive "I'm not bothered" version of yourself. A magnetic quality, if you will (hint.) 

From an "I want" mindset to a "I'm OK whatever happens" perspective, that's the promise of UNFAZED.

Small shift, MASSIVE payoff.

UNFAZED is packed with potent wisdom, making Breakup Dojo an unparalleled bargain.
Saving your relationship starts with access to the right information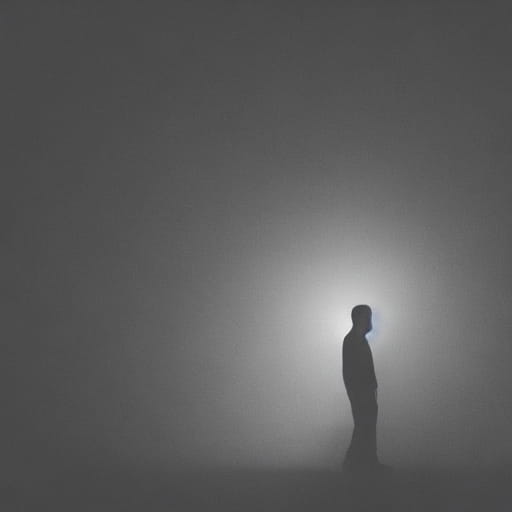 Breakup Dojo is the missing link to your happiness.
Whether your ex comes back or not, you'll be ready to face life head-on, filled with an inner peace that will attract love and respect from everyone around you.
However, my dojo is not for the faint-hearted. It demands commitment. It demands courage. And it demands the will to do what it takes to bring the love of your life back.
But here's my promise – if you're 100% in, I'm 100% in. There's no room for half-hearted attempts here. I do not offer refunds because I believe in the power of commitment.
If you're ready to dive in and make the change, join the Breakup Dojo now.
HOW TO JOIN
You can unlock the Breakup Dojo immediately.
Here's what to do next:
Click on one of the options below;
Pay safely with PayPal, Stripe (which accepts all standard debit and credit cards) or Apple Pay;
After payment, you'll be taken to a special page where you can create your account. Simple!
Premium

Regular

Breakup Dojo
lifetime access

✓

✓

SUMO Calculator

✓

✓

BONUSES ↓
UNFAZED Program
special course (worth $197)

✓

—

Just Friends Antidote
special report (worth $27)

✓

—

PRICE:

$99

$90

Join

Join
Pay securely: PayPal, Stripe, Apple Pay (all usual debit/credit cards)
New: Pay in interest-free instalments
Your purchase includes:
Access to the Breakup Dojo membership program (packed with ideas and tips to restore your sanity and win back your ex.)
Free lifetime membership — your one-time purchase gets you access to every update and improvement made for no additional fee.
REMEMBER: Selecting the Premium option adds the following bonuses:
The "Just Friends" Antidote → A special add-on: Grab this so you avoid the friend zone (and more…)
The UNFAZED Program → A rare course that increases your power…
This is definitely the best program I've signed up for (out of five…)

Breakup Dojo Member
🔐 Safe and secure
Most debit & credit cards are accepted, including Apple Pay (if you're hip and modern.)
During checkout, you can pay via PayPal if you prefer. Or, you can pay using your regular debit or credit card (thanks to Stripe)…
Over a thousand people have joined this program. You are in safe hands!
100% Commitment guarantee
The Breakup Dojo is for the bold.
There are no refunds & all sales are final.
Yes. Don't buy on "impulse."
Think carefully before you join.
If you need a money-back guarantee simply don't buy it.
Your degree of commitment greatly affects the results you will get. This is why there are no refunds. You are either 100% in, or 100% out.
If you want a guarantee, buy a toaster

Clint Eastwood
Premium

Regular

Breakup Dojo
lifetime access

✓

✓

SUMO Calculator

✓

✓

BONUSES ↓
UNFAZED Program
special course (worth $197)

✓

—

Just Friends Antidote
special report (worth $27)

✓

—

PRICE:

$99

$90

Join

Join
Michael I would just love to thank you for all your expert help and advice. I have followed your suggestion to tee. And found that my ex is more in love with me now than she has ever been and I thank you very kindly from the bottom of my heart — James